Sarnoff's Featured Artist of the Month - Kath Macaulay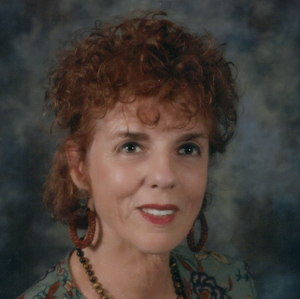 Kath Macaulay is a nationally-known artist based in Tucson, Arizona.  She is the inventor of Pocket Sketching, a quick-draw technique that allows anyone to "journal" where ever they are in the world using only a 4 x 6" art pad, a pen, a small paint set, a brush and a film canister of water — all neatly stashed in a portable kit, pocket or purse.

She lives in Tucson and conducts workshops during the winter season locally and throughout the region, recently teaching at the Tucson Botanical Garden, Canyon Ranch, in Sedona and Sierra Vista.  Her schedule for workshops and lectures is at www.pocketsketching.com.

Incidentally, the entire workshop is available on three DVDs each covering a day of the workshop, along with the supplies, from www.pocketsketching.com.  Sarnoff Art Supplies fulfills all orders from the website.

The summer of 2012 Macaulay traveled to the Northwest teaching workshops in Estes Park, CO, Sun Valley, ID, Idaho Falls, ID, Jackson Hole, WY, Whitefish, MT and La Connor, WA. Her workshops were attended by both professional artists and people who  had no art experience since grade school.  Macaulay was one of only 32 plein air artists invited to compete at this year's Sedona Plein Air Festival, Oct. 20-27.

From a recent article in the Whitefish Pilot newspaper by editor Matt Baldwin " She might be the fastest brush in the West. In the time it takes other plein air artists to set up their easel and lay out their paints, Kath Macaulay will have two new scenes drying in her "journal." Using only the basic art supplies she can fit into a compact fanny pack, Macaulay will crank out one stunning watercolor after another — none taking more than 25 minutes."

Says Macaulay, "What keeps me teaching is the response.  My people quickly learn enough to play for a lifetime."
---
---
Pocket Sketching ™
Sarnoff Art supplies the artist materials for this fine useful and educational product
Pocket Sketching ™ will:
Provide a non-threatening entre into art
Empower your creativity
Allow you to see your world in an exciting new light
Provide success from day one
Record how YOU see your environment, not like an unfeeling photo
Allow you to use it anywhere…on a horse, in line…Sketch and put away
Be so easy, with virtually no mess and little clean up
All supplies fit in a pocket or purse…grab it and go!
The Pocket Sketching Workshop
Pocket Sketching is easy to learn and can be used anywhere:  standing in line, from horseback, hiking, at a concert, etc.  In two days students learn the technique, landscape, still life and people, then go out in a very public place on the third day to prove to themselves they can do it anywhere in 25 minutes or less, fearlessly.  If there is a fourth day, it is used to adapt the technique to journaling and vignettes. 


Anyone can learn:  no experience needed.  Absolute beginners quickly advance.  Professional artists will learn a field technique that's fast, totally portable and has no clean-up.  There are no rules, and almost every 'mistake' is advanced watercolor.  There are frequent critiques and constant positive support.
Student Comments
"The Instructional Videos are great! They are well-paced, interactive, encouraging, and a catalyst for anyone interested in developing an "on-the-go" art form; and an exceptional value when compared to on-site class time instruction." - Susan


"We went biking in Europe last September, and I did a whole lot of sketches in the 4" x 6" little book. It is better than photos because I can remember so much more." - Petey


"Kath, so many "thank you's" for our workshop! It was a wonderful week for me. You are an inspiring and nurturing teacher - a rare combination." – May-Delle Huet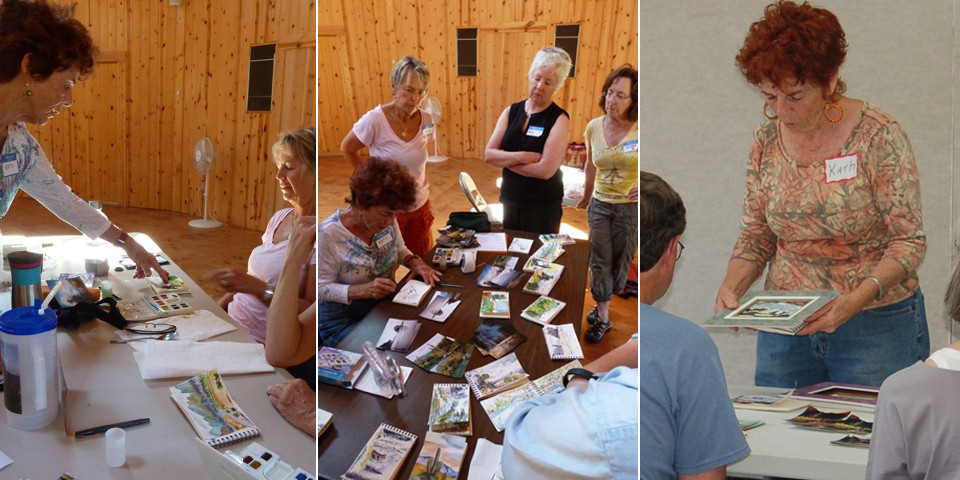 ---
Why I shop at Sarnoff's.
Actually there are two reasons why I shop for art things exclusively at Sarnoff Art & Writing.  First, you can't get that quality of service anywhere else!  Henry and his staff CARE about us and our success as artists and students.  When I bought 20 paint sets from a big national art dealer and the colors were messed up, they promised to fix it…for months.  At the end I was emailing and phoning 3 times a week and they replied each time that they would fix the problem.  Nothing ever happened.  They want our sales and that's all.  I told Henry Sarnoff about the problem.  Three days later he had the right paint colors at no charge and he hadn't even made the initial sale.  He listens and he works with us.


My second reason for shopping at Sarnoff's is I live here.  Every dollar I spend in this town stays in this town and employs people who work and live here.  It's our neighbors, our schools, our roads and our local businesses.  If we want an outstanding art store, we need to support it with our business.  Sarnoff's supports us:  we need them and need to support them so they can stay in business with us.
---
Biography
Art and Business Experience
Owner American Indian craft wholesale business 1972-1976
Nationally competing artist and art instructor 1972-1993
Agent for professional artists 1986-1989
Developed and taught short course in the business of art
Developed unique watercolor sketching technique, Pocket Sketching

Teaching Experience
University of Arizona, Extended University, 1973-1975, watercolor, beginning and advanced; life drawing, hand printmaking, drawing.
New Mexico State University, 1989-1990, watercolor and oil painting.
Various private and public venues, 1996 – present, Pocket Sketching 
Collections, Public
Chamisal National Memorial, El Paso, TX
Western States Public Lands Coalition, Pueblo, CO
New Mexico State University, Las Cruces, NM
New Mexico State Highway Dept., Santa Fe, NM
KRWG-TV (PBS affiliate), Las Cruces, NM
Cyprus Minerals, Denver, CO
Bay Environmental, Washington, D.C.
Exhibitions, International
Chamisal National Memorial, El Paso, Texas and Juarez, Chihuahua, 1991 (group)
U. S. State Dept., Museum of Art, (PRONAF), Ciudad Juarez and Chihuahua City Museum, Chihuahua, Mexico, 1991 (group)
Chamisal National Memorial, 1992 (group)
Chamisal National Memorial, 1994 (one person, 54 paintings from Western U.S. national parks)
Exhibitions, Competitions
American Watercolor Society, New York, 1974
Southern Arizona Watercolor Guild, 1972, 1973 (Best in Show), 1974, 1975
Watercolor West, Riverside, CA 1975
Las Cruces Arts and Crafts, 1987 (1st in oil), 1988 (Best in Show)
El Paso Art Assoc., 1988, 1990 (1st in oil), 1991
Arts For The Parks, Jackson Hole, WY, 1990 (Top 200)
U. S. Forest Service Centennial Celebration, NMSU, 1991
Sun Festival of the Arts, Sunland Park, NM, 1991 (Best in Show)
Albuquerque Festival of the Arts/The Governor's Show, 1991
Exhibitions, Shows, One Person
University of Arizona, 1975
New Mexico State University, 1992
New Mexico Tech., Socorro, NM 1993
Chamisal National Memorial, 1994
Northern Trust Bank, Tucson, AZ 2009
---